High-performance A2 planetary book scanner with electromagnetic operating glass plate for professional digitization projects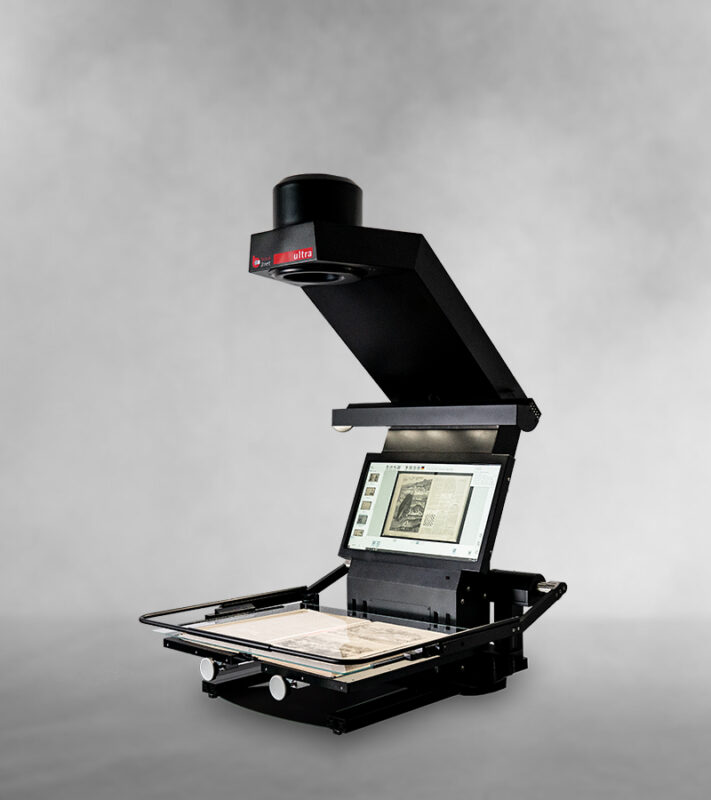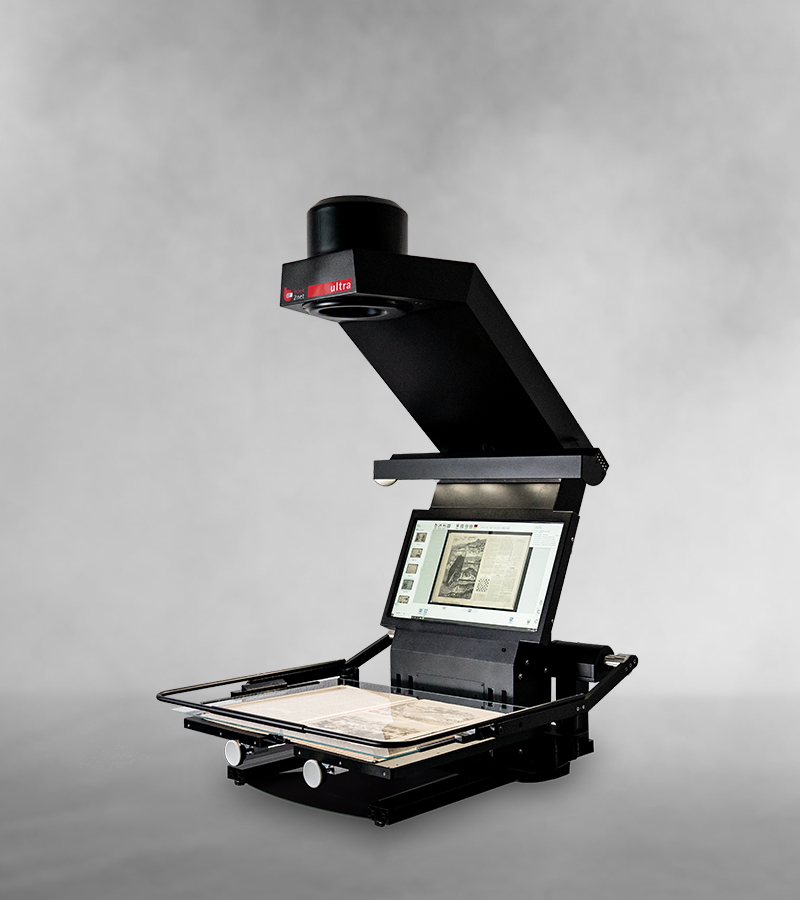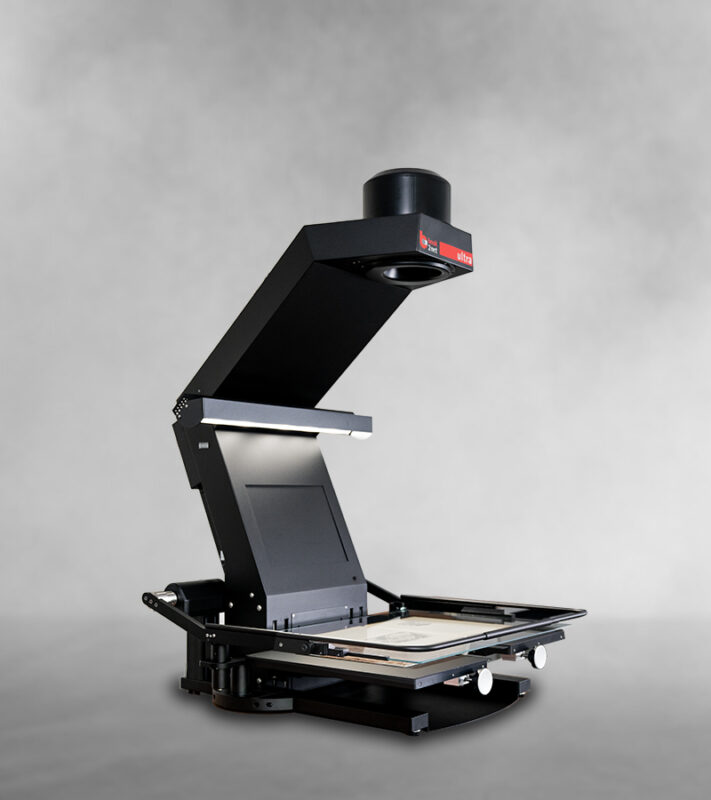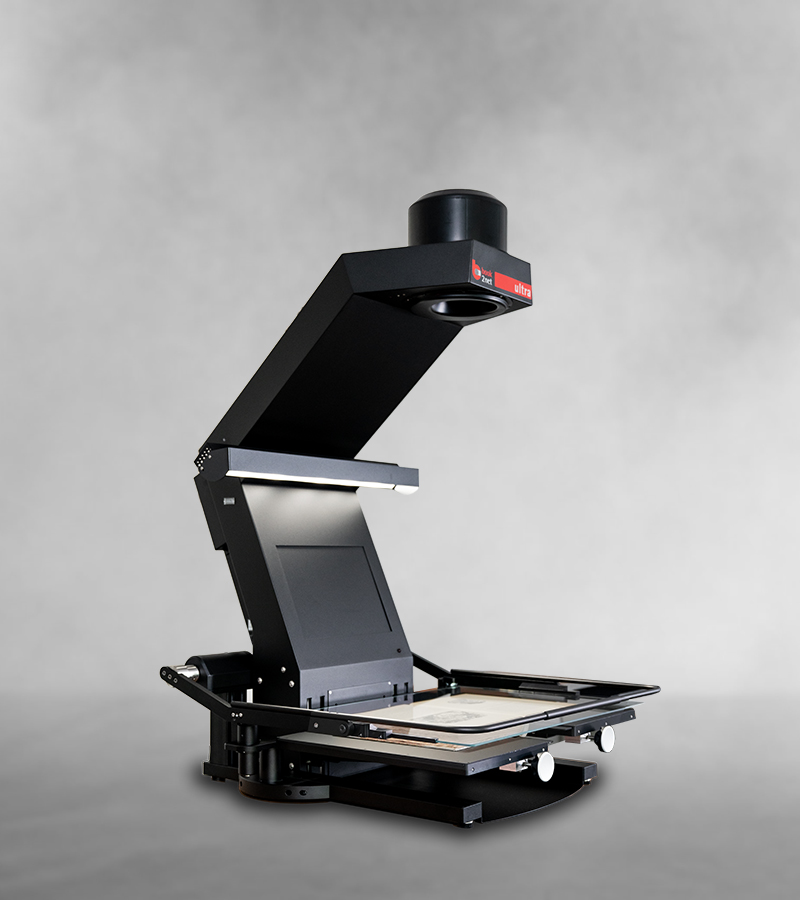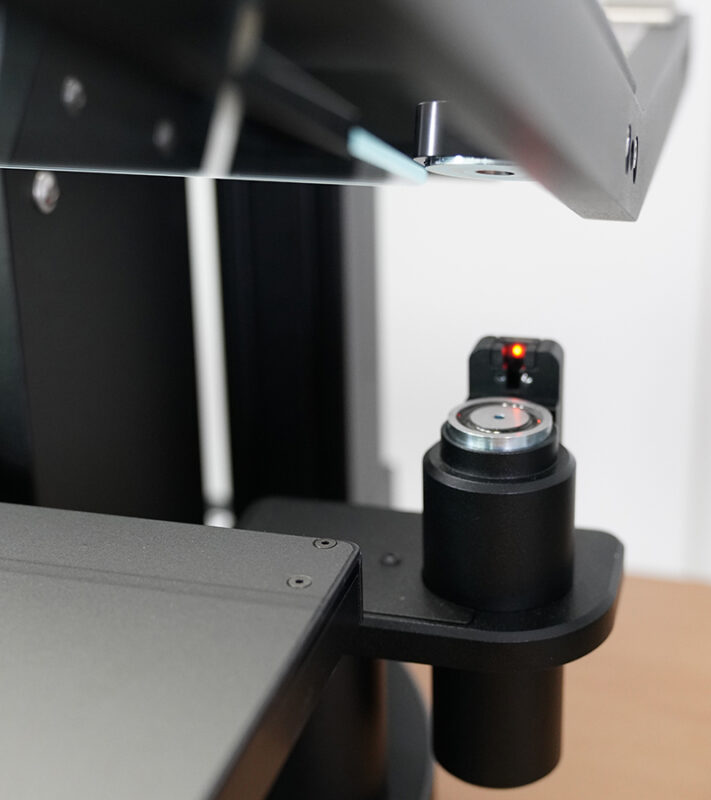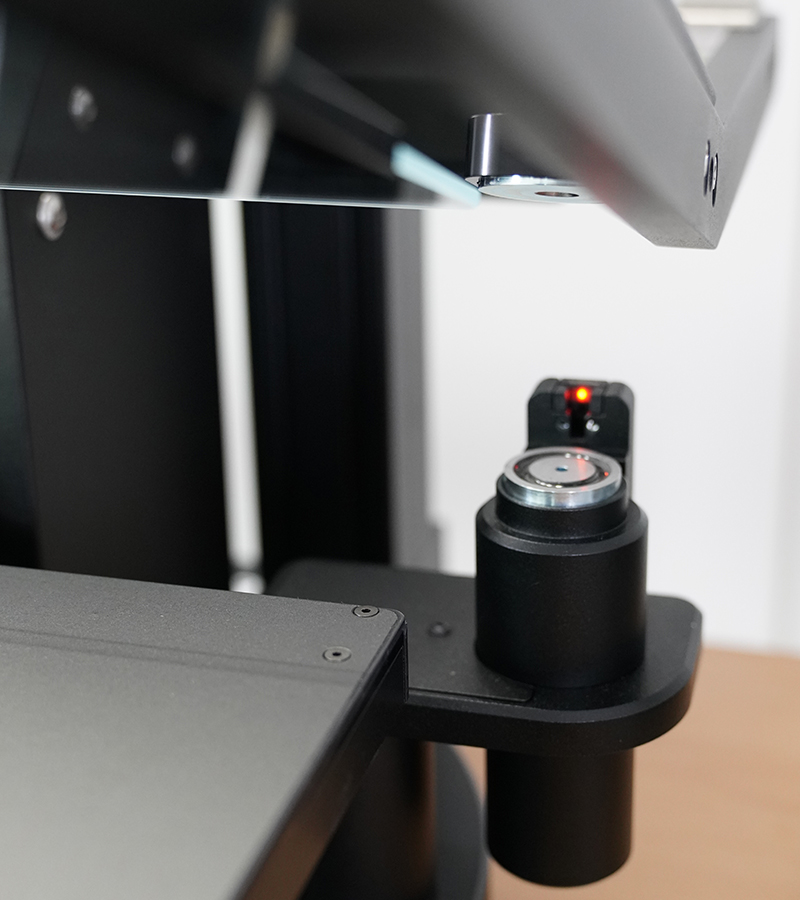 The book2net Ultra is one of the most succesful A2 production scanners worldwide. Developed specifically for the service sector, the book2net Ultra meets special requirements for high throughput, outstanding quality and extreme durability.
Selectable variants: 400 dpi / 600 dpi
0.3 sec. scanning time (A2 color @ 400 dpi)
2.2 sec. processing time (scanning + imaging + saving)
12 cm depth of field<
12-14 cm height adjustment
10 cm spine width
USB 3.0 Interface
Optimized for OCR applications thanks to reduced signal noise
Brochure
Video
Request Pricing
High performance A2 book scanner for highest demands
The new book2net Ultra generation is presented in an elegant black design. The decision for the choice of color is not only dependent on aesthetic considerations, but also brings the user a decisive added value: The black housing prevents annoying back reflections and thus makes a significant contribution to the constant quality assurance of the scans!
We have optimized the functionality of the book2net Ultra to guarantee the best conditions for ergonomic work and a smooth workflow even under demanding production conditions:
Improvements in light control and anti-glare protection as well as an integrated monitor for scan previews increase user-friendliness significantly. However, the core of the new book2net Ultra is the innovative book cradle with electromagnetic, pressure-monitored glass plate operation, which offers the greatest possible variability and ease of use: Six different control modes allow the users to adjust the movements of the glass plate and the book cradle as well as the pressure control precisely to their requirements.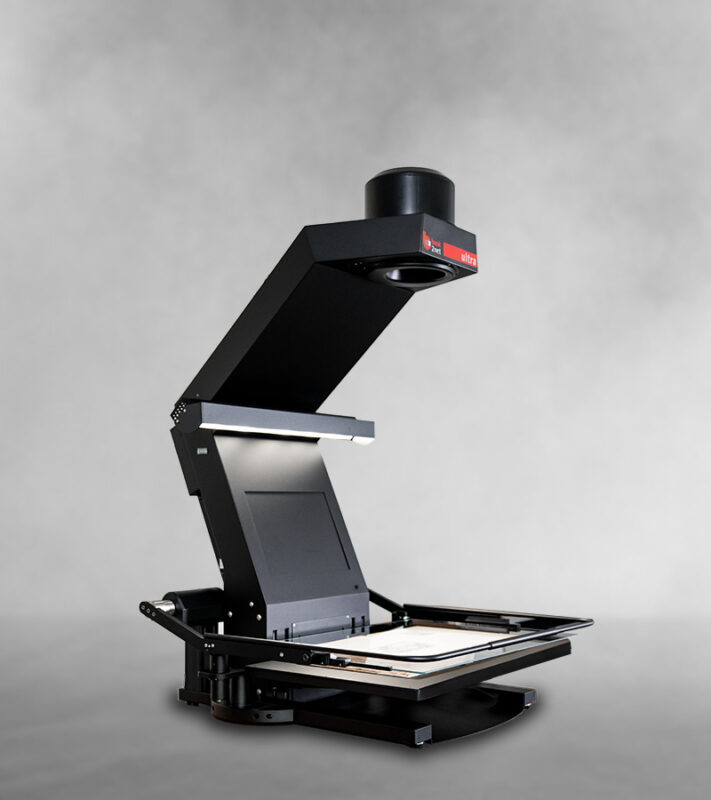 Also available as Ultra light
The book2net Ultra light is the ideal complement for projects that require the use of a wide range of different devices and are looking for a solution that is as cost-effective as it is high-quality in A2 format. When combined with our SCAMIG 210 document scanner, it also creates a highly efficient hybrid scanning solution.
400 dpi
0,3 sec. scanning time(A2 color @ 400 dpi)
Live View Professional
Supports hybrid scanning
Self-opening glass plate
Uniform support independent of template
Glass plate securely lockable at 90° angle
Non-reflective safety glass
No UV/IR radiation
Support table available in every RAL color