Retro digitization (also retrospective digitization) generally refers to the digitization of analog media, such as print media, film or sound recordings. It is used in particular in the area of libraries and archives in order to preserve valuable collections and endangered works in terms of the protection of cultural assets and at the same time to make them available for use by academic research and a broader global public.
The digitization takes place in image form by scanning or digital photography or in full text by OCR. The latter can be done in a simple version as "plaintext" (pure text) or as "excellent text" (provided with extended structures and hyperlinks).
In Germany, the retro-digitization of written cultural heritage has been significantly promoted by the DFG, the German Research Foundation, since 1997 and has been managed by the German National Library since 2005 as part of the European Library Project. Central digitization centers are located at the Bavarian State Library in Munich and the University Library in Göttingen. An overview of the digitized holdings is provided by the Central Index of Digitized Prints and the German Digital Library.
One of the most prominent examples of retro-digitization is the digitization of the copies of the Gutenberg Bibel scattered around the world.
Moreover, the long-term archiving of digitized media requires suitable strategies to ensure that the data and content can also be displayed and exploited sustainably in systems (hardware and software) that will be used in the future. Therefore, retro-digitization is sometimes associated with archiving on microforms, which have a longer shelf life than digital storage media. Both microforms and digital copies are recorded in the European Register of Microform and Digital Masters (EROMM).
Special scanner for retro digitization
High-performance scanners such as the book2net Ultra A2 or the book2net Mosquito A1 are primarily used in the production area of the digitization centers. V-scanners such as our book2net Cobra , Lizard and Dragon or special applications such as the book2net multispectral system for the scientific research of manuscripts and incunabula are particularly suitable for the conservational digitization of valuable rare collections.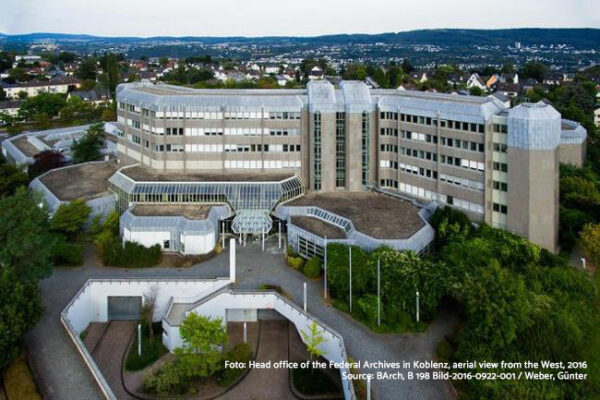 Book2net hybrid scanning systems are supporting the Federal Archives in a [...]
READ MORE