Installation at the Mohammed bin Rashid Library Dubai
In 2016, the government in Dubai began planning a new building for the library, which was founded in 1981. The architecturally ambitious building is reminiscent of a lectern or an open book. With a holdings of over 4.5 million media, the new building will house the largest library in the Arab world. At the same time, it will also have the highest technological standard: over 2 million e-books alone are made accessible by 2020.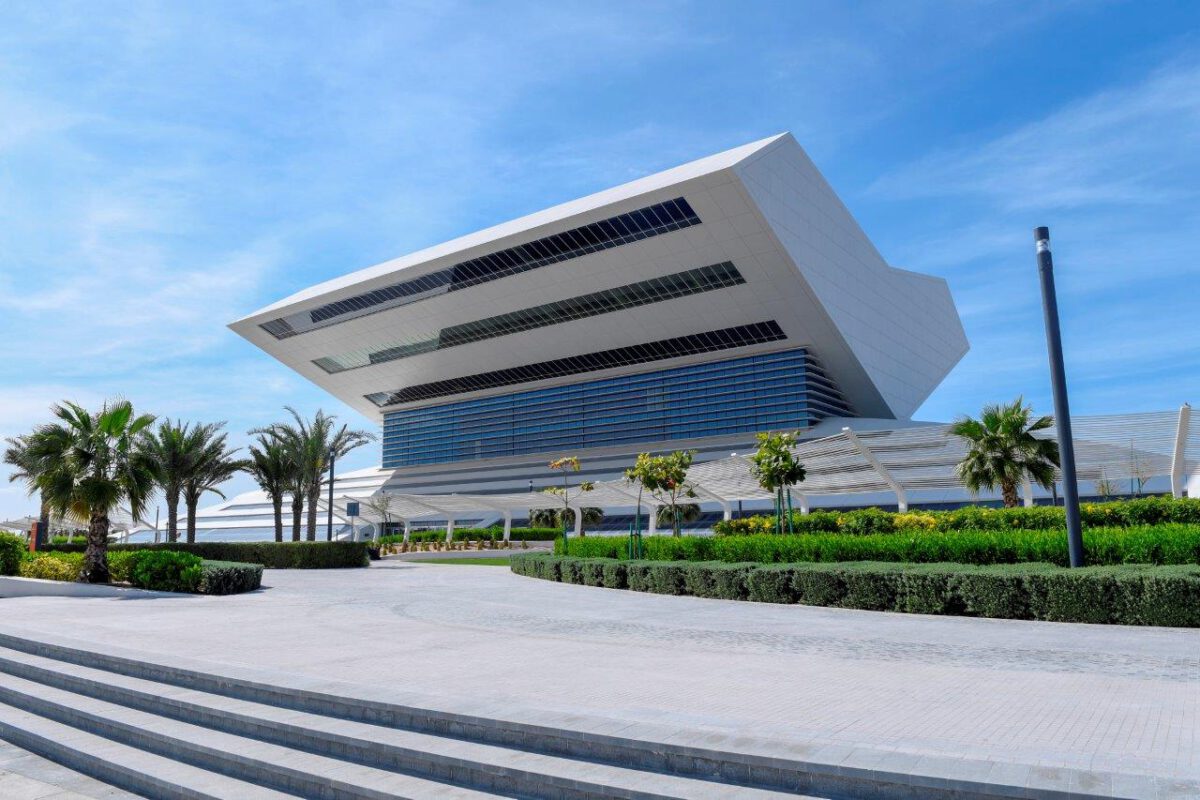 The Mohammed bin Rashid Library in Numbers
Project background
Since the new library was to be equipped according to the highest technological standards, the most modern digitization solutions were searched for by tendering. Through our partner Naseej, the leading provider of digital transformation solutions in the Middle East, we were able to take part in the tender and convince due to the high quality of our products.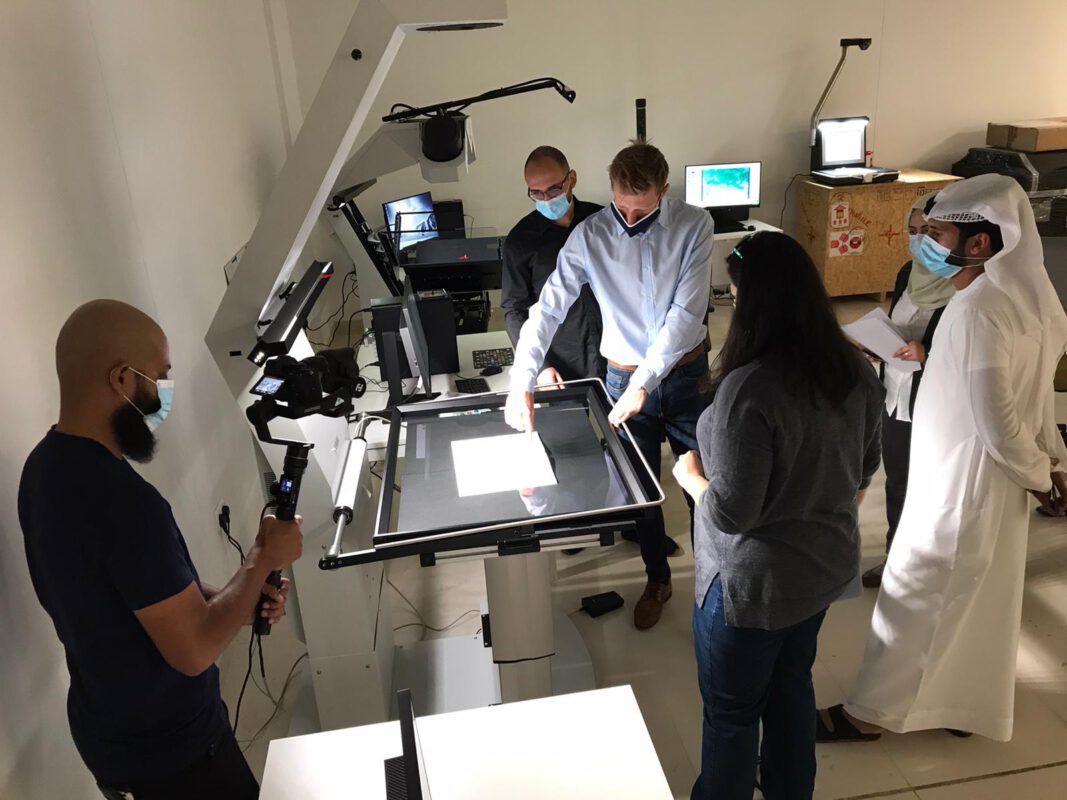 Despite significant restrictions due to the Covid-19 pandemic, a total of 25 book2net scanners were delivered in September 2020. All devices were installed on site by our technicians within ten days. The library staff and the staff at Naseej have been carefully trained in the use of the various devices in order to ensure that the library can work smoothly in the future.
Cobra A1
Flash A1
Dragon
Repro stand
Hornet A0
Spirit
Results
The 25 book2net scanners not only make a fundamental contribution to the digitization of the valuable holdings, but also support the employees to a large extent in everyday library life. Especially against the background of the ongoing Covid-19 pandemic, they help to carry out online services reliably.
About Hornet A0